Daintree Tours is Dedicated to Unforgettable Experiences.
Daintree Tours are dedicated to ensuring that it provides its customers with the best value, most enjoyable Daintree Rainforest tours in Australia.
Luxury Experiences
Port Douglas is a tropical climate so we opt for luxury & comfort on our tours. Relax in air-conditioned vans, enjoy delicious lunch & avoid the crowds with small group tours
Local Experts
Our local expert Daintree guides are passionate about the Daintree National Park. You can trust from the moment you are in the van that our staff are ready to share a wealth of knowledge about the area.
Packaged Options
See the best of Port Douglas by combining a your Daintree tour with a Great Barrier Reef snorkelling experience with our sister company, Calypso Reef Cruises. Save money with our incredible multi day packages today!
How Do We Achieve this?
To achieve this, management and staff are dedicated to excellence in operational management, safety standards and customer service. We pride ourselves on the levels of professionalism and friendliness that our staff delivers on a continual basis.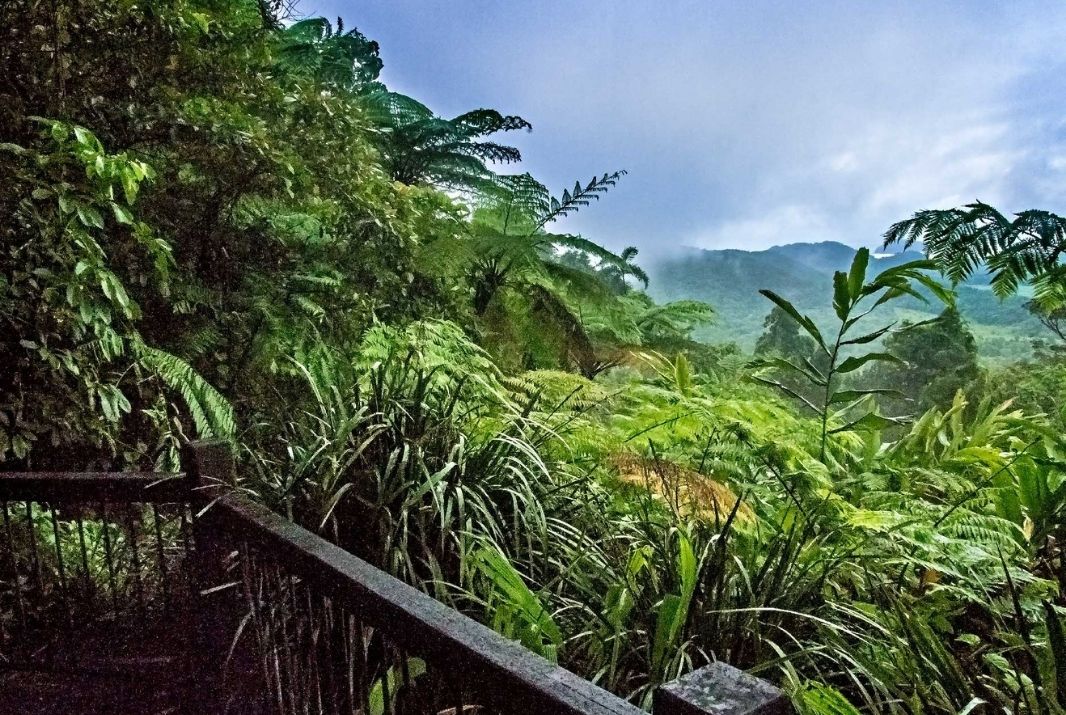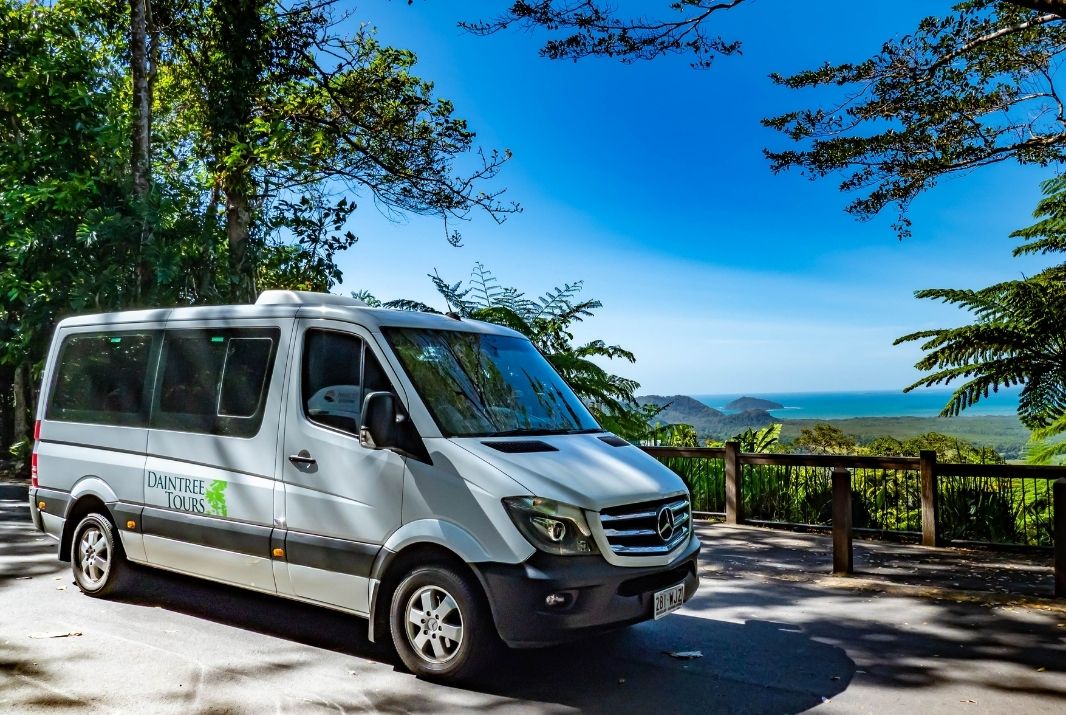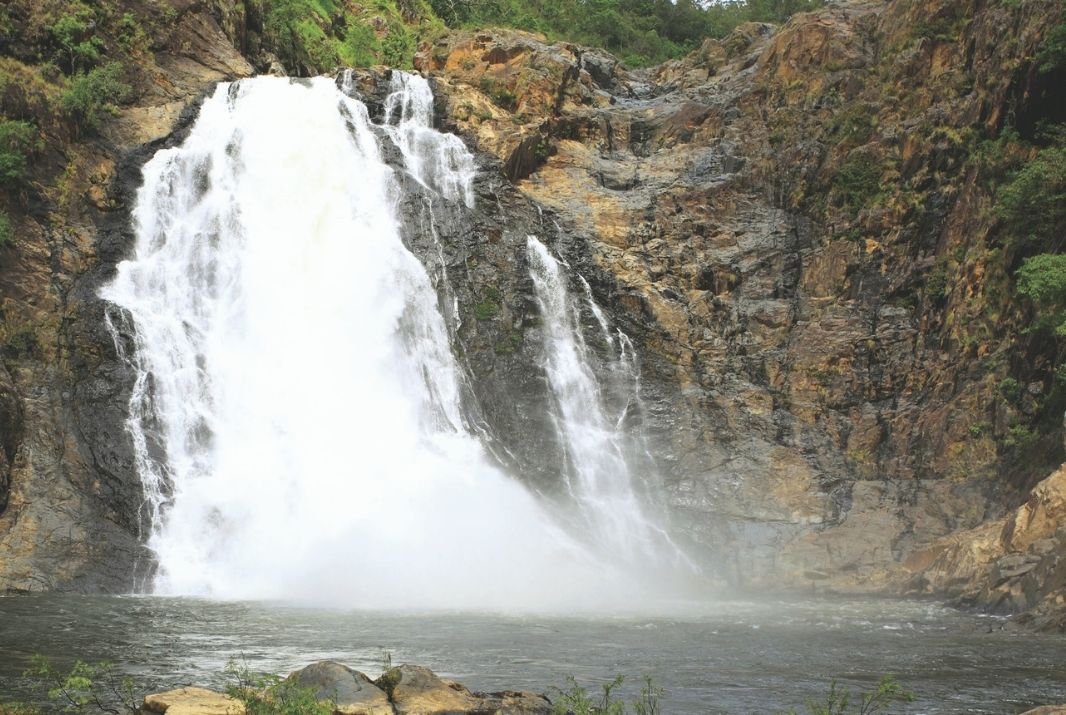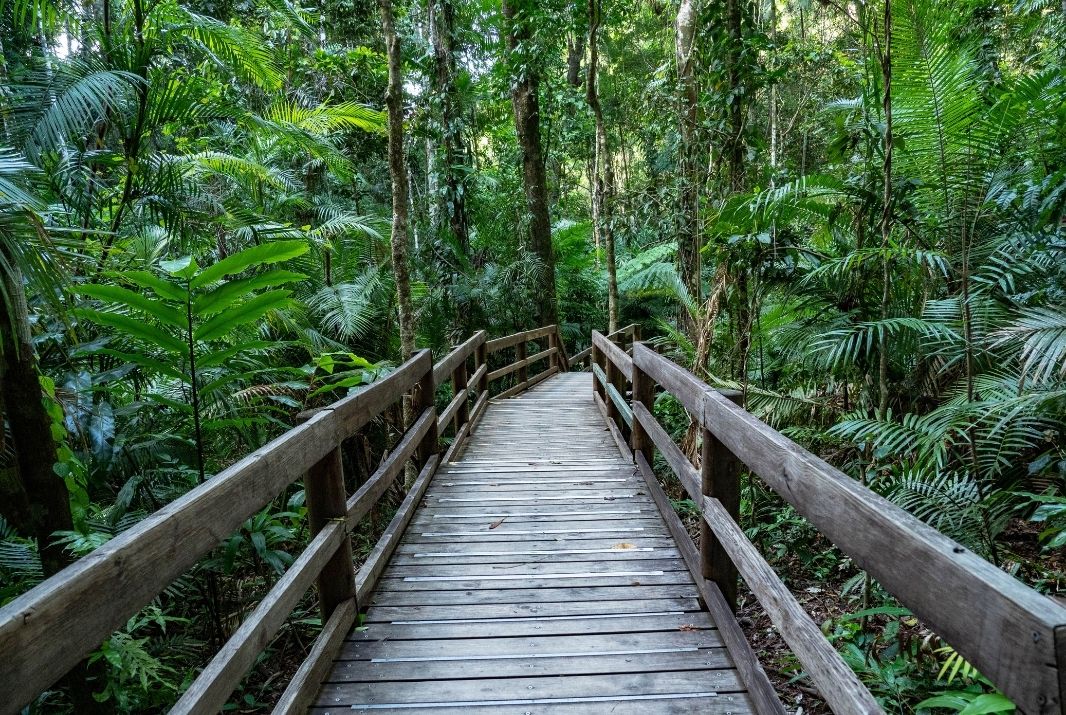 We're Committed to Sustainability
For our visitors to the Great Barrier Reef and Daintree Rainforest, we create an unforgettable experience that has minimal impact to the reef/rainforest environment, is educational and relaxing whilst in a safe and friendly environment.
An Australian owned and operated business enterprise dedicates time into developing custom-designed vessels which are efficient, safe, comfortable and sturdy. This ensures that our guests receive the best possible experience on the outer Great Barrier Reef and that our vessels are fuel-efficient and meet environmental best practice standards.
Meet the Team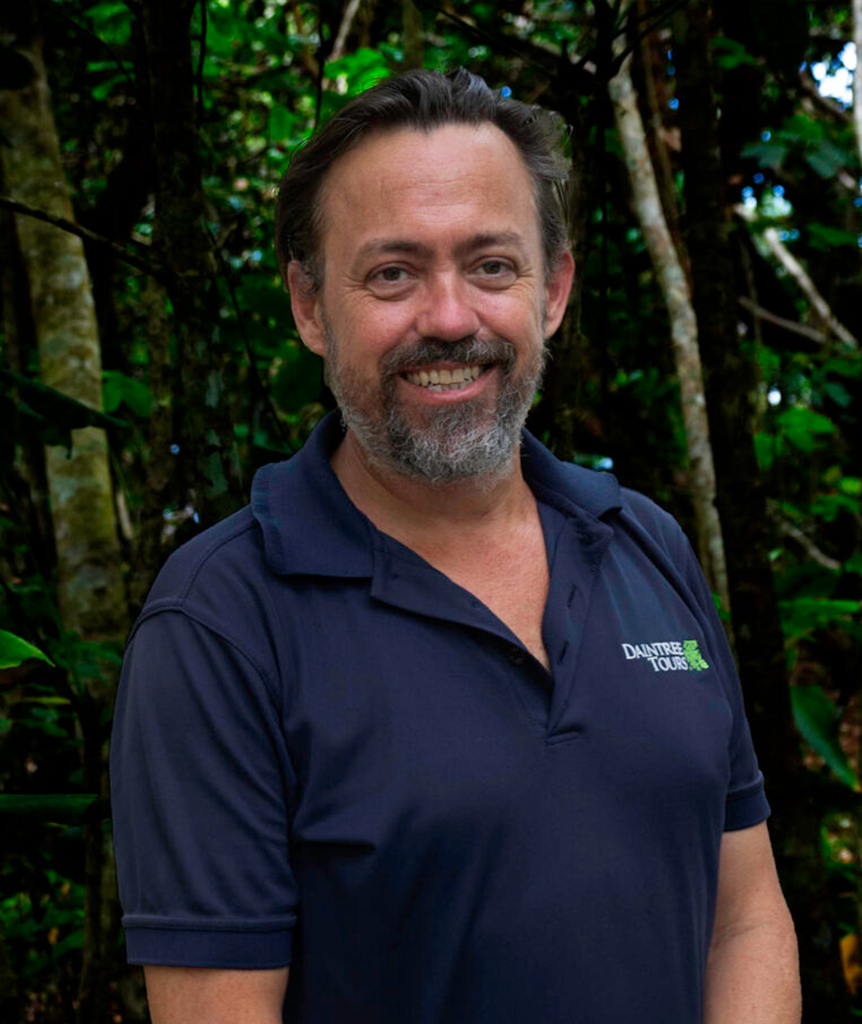 Ben Radford
Expert Daintree Guide
Time at Daintree Tours: 12 years
What I love about my job: Meeting people from all walks of life & nationalities. Sharing the outdoors with them in the magnificent Daintree Rainforest!
Most memorable experience: I saw a Bennett's tree kangaroo right next to the path in Jindalba forest walk whilst with a tour group. A very rare sight to see!
Hobbies: Playing and listening music. I have a band 'Benny & the Clones'!
Kerry Smith (Snuffy)
Expert Daintree Guide
Time at Daintree Tours: 15 years
What I love about my job: Seeing people experience and appreciate things they haven't seen before
Most memorable experience: Too many to mention as every day can come with surprises
Hobbies: 4×4 adventure driving & my native garden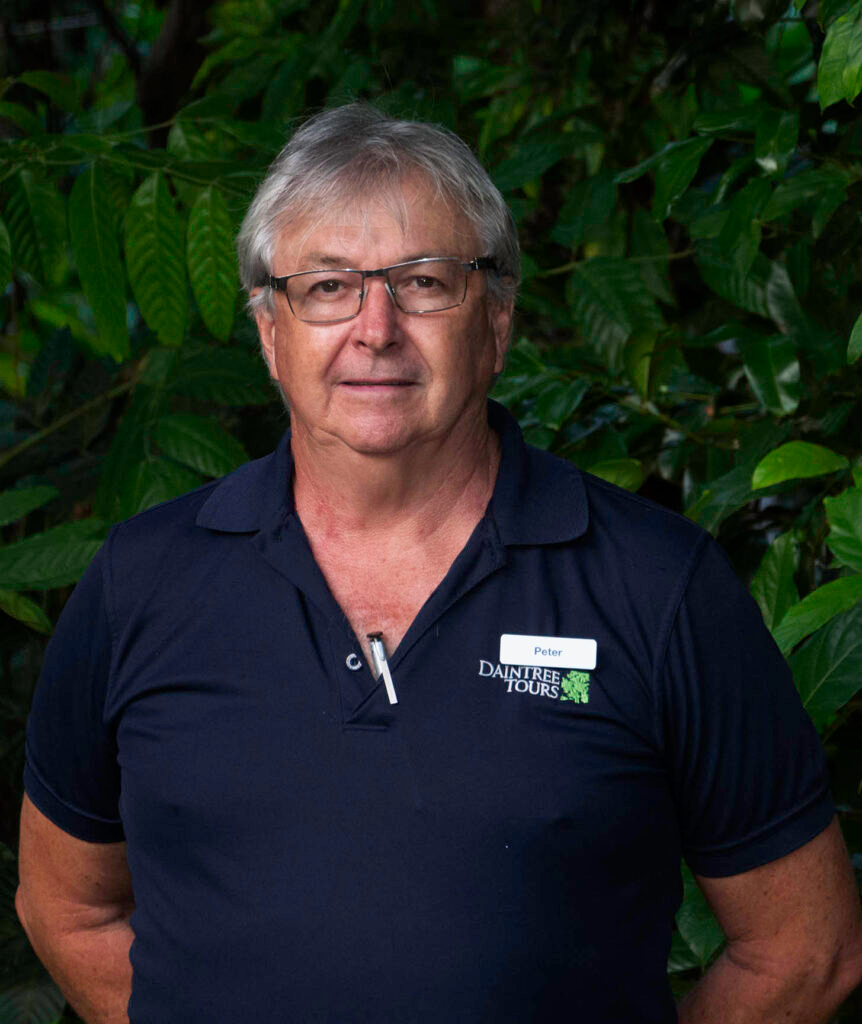 Peter Walsh
Expert Daintree Guide
Time at Daintree Tours: 8 years
What I love about my job: Meeting people from all over the world and introducing them to the magnificent Wet Tropics
Most memorable experience: When a male cassowary with two half-grown chicks walked between the guests in my group on the Mardja forest walk
Hobbies: Photography & computers
Treetops Adventure
AUSTRALIA'S PREMIER OUTDOOR ADVENTURE GROUP
Operating since 2010, Treetops Adventure has shown over 2 million visitors, across their 15 different locations Australia-wide, clamber through the treetops, fly over the canopy and bounce into the air!
They are the first and only Australian Tree Ropes and Ziplining company to build, maintain and operate all our tree ropes parks! Our qualified riggers, carpenters and operations teams move from location to location to keep our parks top notch.
Safety is important and Treetops Adventure maintain the highest of safety standards and provide all staff and participants with the necessary safety equipment to use while onsite. They have daily, monthly and annual inspections, to ensure that all our equipment, gear, activities and courses are kept at the highest safety rating.
Treetops Adventure strive to maintain minimal impact on the environment at all our park locations and work with government and private bodies to keep ourselves accountable.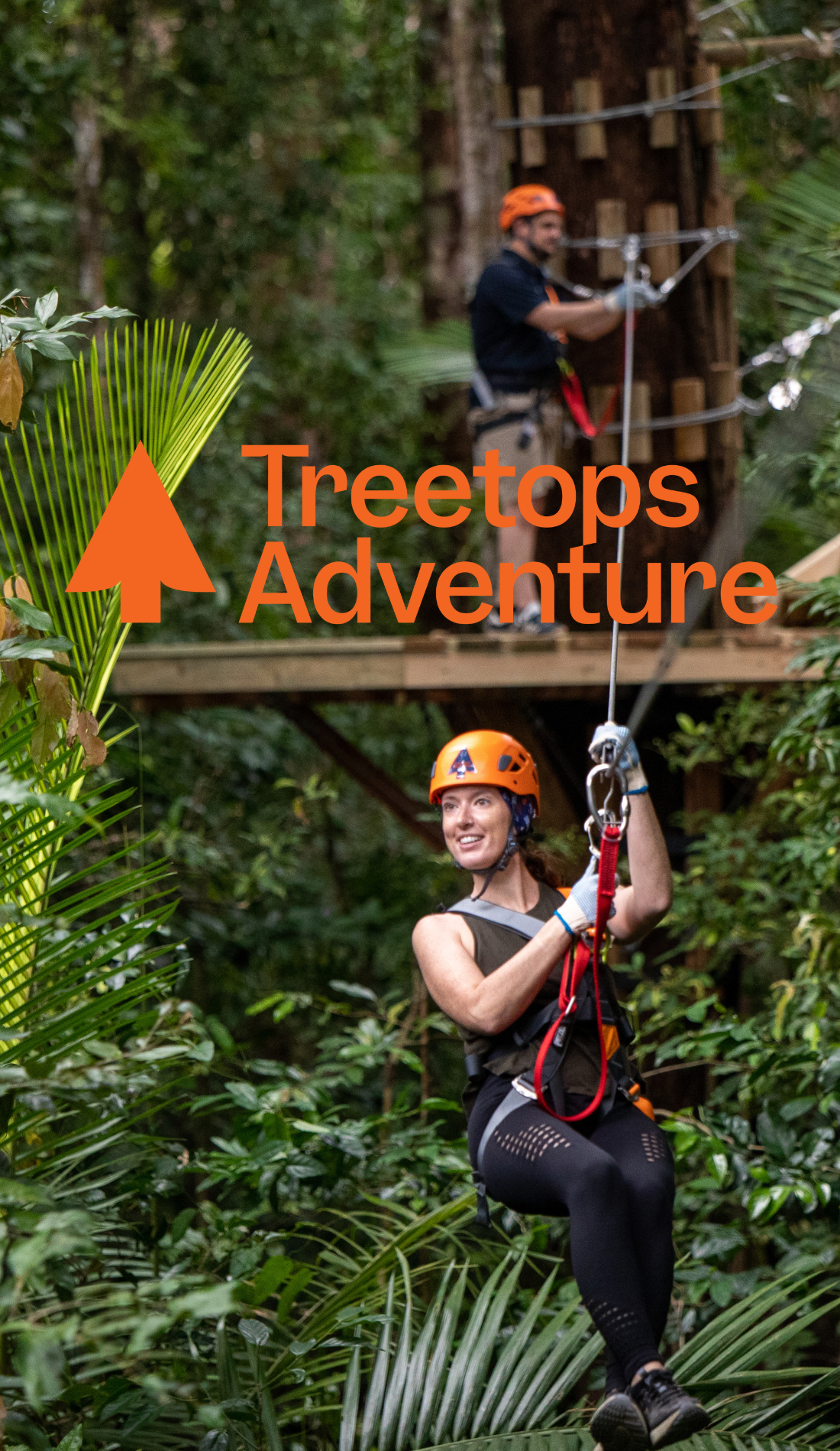 Daintree Tours is owned by Experience Co Limited (EXP), an Australian owned company specialising in adventure and leisure tourism.  Experience Co provides experiences across Australia and New Zealand.
Daintree Tours acknowledges the Gimuy Walubara Yidinji , Mandingalbay Yidinji, Yirrganydji & Gunggandji people, Traditional Owners of the Sea Country on which our business operates. We pay our respects to Aboriginal and Torres Strait Islander cultures; and to Elders past, present and emerging.